The team of Festival Dag in de Branding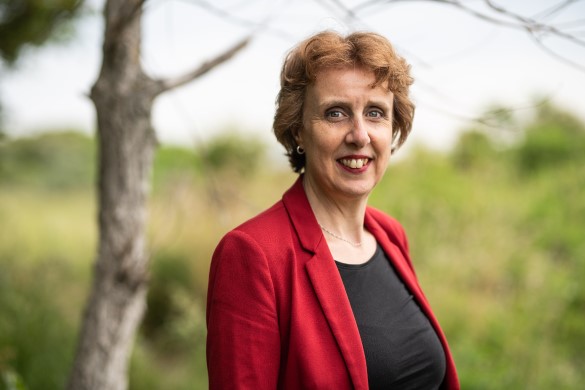 Caroline Bakker, CEO
Caroline Bakker was appointed as business manager of the Dag in de Branding Festival on behalf of the Johan Wagenaar Stichting in 2006. Caroline studied Classical Languages & Literature and Cultural Studies (Media) at the University of Amsterdam. She was head of production for, among others, the Nieuw Ensemble and organized courses and international seminars for DutchCulture, the centre for international cultural activities.
In addition to the work Caroline does for Festival Dag in de Branding, she is (interim) manager for various artists and ensembles. Since 2020, she is also the business manager of festival The Big Sing in Haarlem.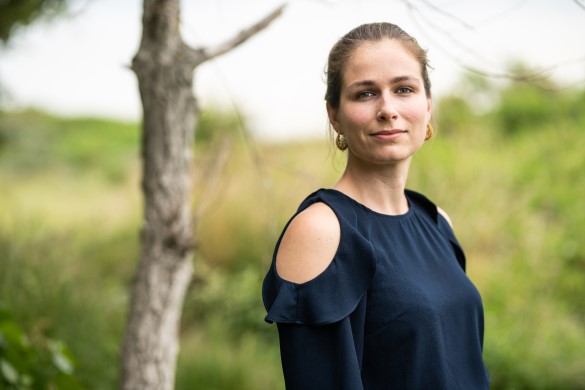 Isa Goldschmeding, artistic coordinator
Isa Goldschmeding is active as a violinist in various ensembles, including Kluster5, which she co-founded. She also works at the Royal Conservatoire as coordinator Professional Integration and coordinator of the Master New Audiences and Innovative Practice.
Dieke van der Spek, marketing
Dieke van der Spek has been responsible for the marketing & communication of the festival since 2011. She studied General Cultural Sciences and Business Administration at Erasmus University Rotterdam. In addition to her work for Dag in de Branding, she also works as a freelancer for various other cultural institutions with her company Ludieke Marketing & Communicatie.
Collaborations and residencies
Meriç Artaç, artist-in-residence 2019-2021
Meriç Artaç was artist-in-residence at Festival Dag in de Branding from 2019-2021. The Turkish composer presented new musical characters in every edition of the festival. On November 13, 2021, she said goodbye to the festival with her opera The Arrival of Mr. Z in which all the characters come together. Meriç Artaç (1990) was born in Istanbul, where she began her musical education at the Istanbul University State Conservatory at the age of five. She obtained a master's degree in composition with Peter-Jan Wagemans in Rotterdam (Codarts) in 2015. Musical theatre is her passion.
Saskia Lankhoorn, curator 2017-2019
From 2017-2019, Saskia Lankhoorn was the curator of Festival Dag in de Branding. The multifaceted and idiosyncratic pianist Saskia Lankhoorn (1979) plays an active role in the contemporary music scene for both solo and chamber music. She has performed with ensembles like Asko|Schönberg, ELECTRA and Slagwerk Den Haag and as a co-founder of Klang is closely affiliated with the ensemble. Saskia also has a piano duo, X88, with the Canadian pianist Vicky Chow, who is known for her association with the Bang on a Can All Stars. Saskia Lankhoorn graduated from the Royal Conservatoire and has strong ties with The Hague. As curator of festival Dag in de Branding, Saskia focused on twenty-first century music.
Christian Karlsen, artistic coordinator 2015-2017
From 2015-2017, conductor Christian Karlsen was artistic coordinator of Festival Dag in de Branding. Christian Karlsen is a maker with a strong personal vision and new ideas for projects. Despite his young age as a conductor, he has already spread his wings internationally. In the Netherlands and Scandinavia, but also in England, Germany and Austria, he is seen as a great talent when it comes to the performance of contemporary music. His two-year appointment was made possible thanks to a generous subsidy from Fonds Podiumkunsten.