Who makes the news? You do. By clicking and sharing, your zeroes and ones determine what stories you see and which you don't. But whose stories can you trust? Composer Igor C. Silva and writer Aaron Landsman explore the shifty language of truth in Follow, a multi-layered work, featuring video and electronics, performed by Stephanie Pan and Ensemble Klang.
News travels fast: it accelerates, goes viral, and soon nobody has control of it anymore. We swipe and follow and try to reflect how it connects to us. How does it feel to chase a truth, find it, lose it, and lose yourself in the process? In Follow, voices, sounds and lights ricochet, in a dizzying spectacle, enveloping the audience in waves.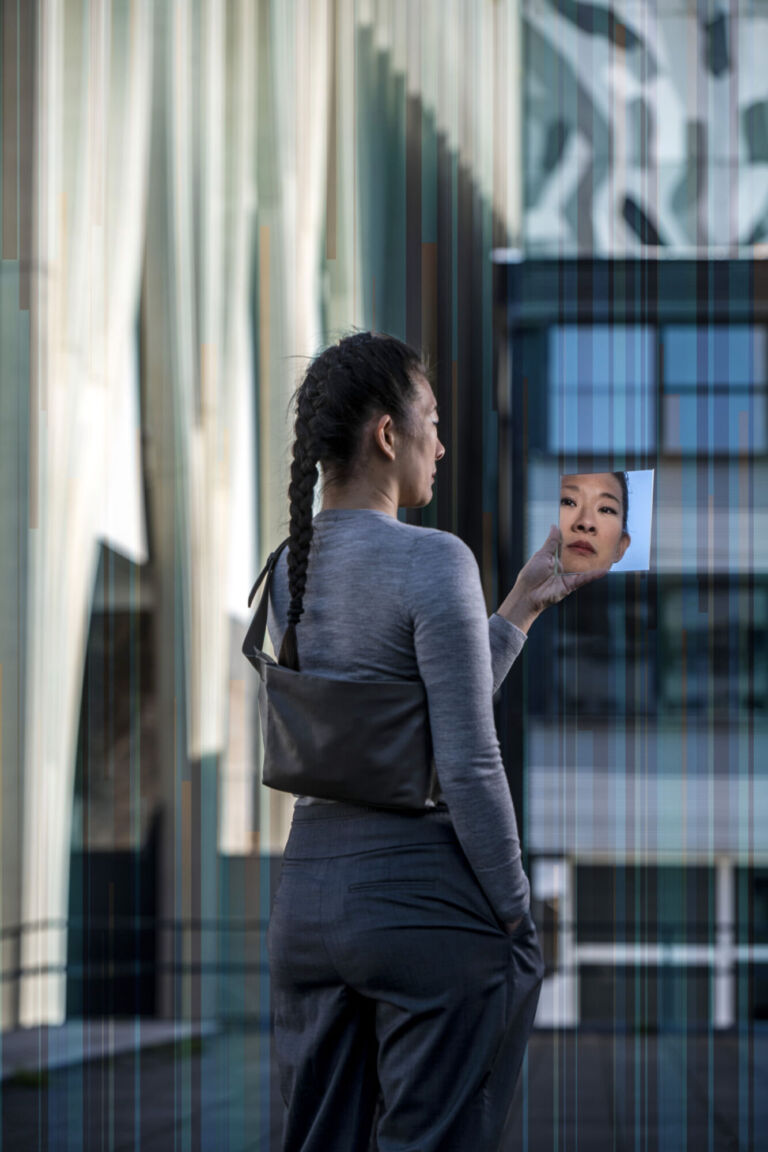 de Volkskrant wrote: 'This music theater piece about fake news by Igor C Silva batters the senses with a barrage of industrial noise, jeering brass and manically flickering video. In the middle of this sonic confusion, Stephanie Pan tells her gripping story. Mixing speech with singing, she portrays a TV journalist who makes up a story just to increase her following. Pan and the Ensemble Klang together are fantastic.' You can view the official Follow trailer here.