In Wake The Dead old and new music, improvisation and electronics come together. Morris Kliphuis and Joanna Duda create a hypnotic sound world of soft textures, restless ostinatos and fragments of melody, interwoven with the melancholic sound of baroque violin, traverso, and violone. The musical past enters into conversation with the present, and baroque instruments are approached with a fresh ear for their intimate, melancholic sound. A kaleidoscopic, spacious concert experience.
Hornist Kliphuis and pianist Duda met in 2019 during the Sound Out residency in Poland. They both have a career in the jazz world as well as a background in classical music, and both combine live electronics with acoustic instrumentation. When they discussed the possibility of a joint project, they soon discovered their shared fascination with the sound of baroque instruments.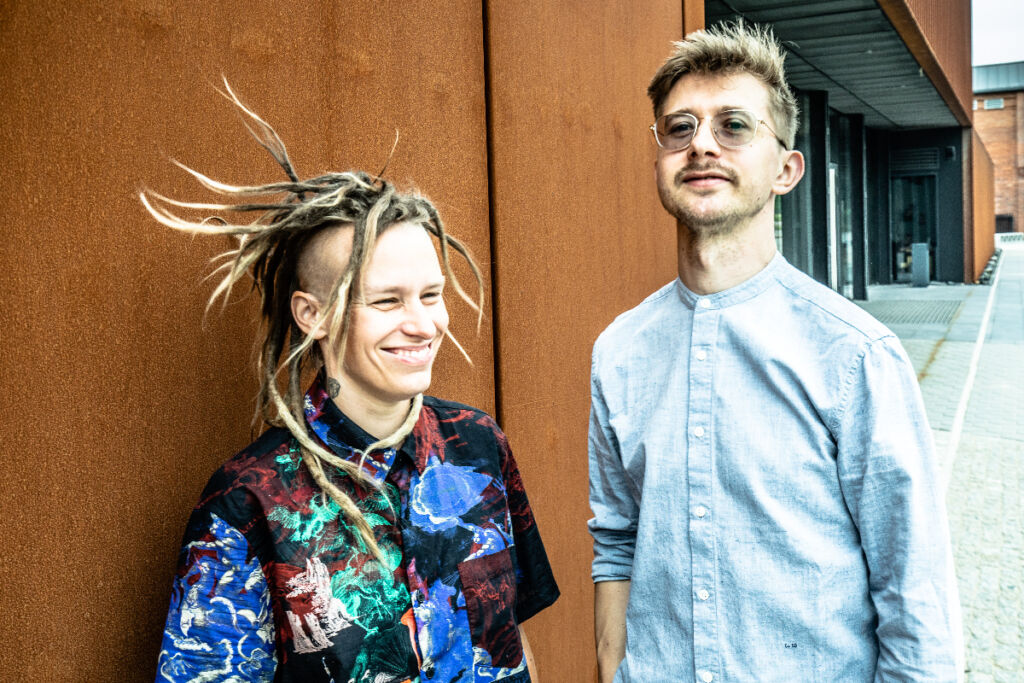 Wake The Dead will premiere on October 14 at the Bimhuis in Amsterdam and can be heard at Festival Dag in de Branding on October 15. We spoke to Morris about this new project, his fascination with baroque music and the collaboration with the Royal Conservatoire. Morris Kliphuis: "We are going to build a soft, hypnotic dream world." Read the entire interview here.
In these videos we give you a sneak peak of what to expect October 15. Watch Wake the Dead live – Fireflies in Muchowiec here and Wake the Dead live – Premiere Symptoms here.
Wake the Dead is a co-operation of Festival Dag in de Branding, Korzo eand the Royal Conservatoire The Hague, and is supported by the Prins Bernhard Cultuurfonds / Fonds 5, the Van den Berch van Heemstede Stichting and the Instytut Adama Mickiewicza.