In 2016 the Nederlands Kamerkoor performed the world premiere of Auerbach's composition 72 Angels. Goetia followed four years later, in which the choir collaborated with the Quatuor Danel. The triptych is completed with Flights of the Angakok, which sees its world premiere this month, conducted by Auerbach. Inspired by the Inuit figure of the mythical shaman, she uses traditional folk music and contemporary sounds to draw attention to dramatic climate changes in the Arctic.
★★★★ 'Flights of the Angakok', the new piece by Lera Auerbach, is sound research and a successful theatrical component in one' – De Volkskrant. Read the entire review here.
The libretto of Flights of the Angakok was created in collaboration with various advisors from Northern cultures. You can read more information here.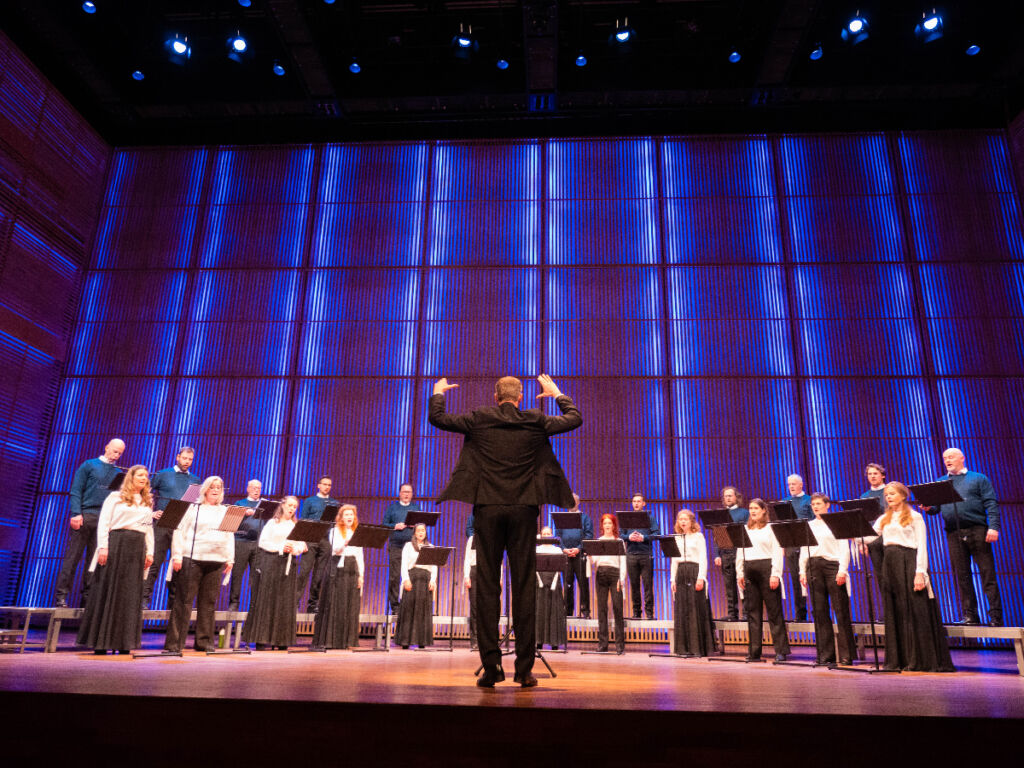 Performers:
Nederlands Kamerkoor
Lera Auerbach, conductor
Yang Yang Cai, piano
Thorwald Jørgensen, theremin
Vitaly Medvedev, percussion
Kalina Vladovska, percussion