The always curious and inquisitive Dutch Ensemble Oerknal presents a diptych together with the award-winning violinist Joseph Puglia. Central to the meditatively tranquil Swell Piece No. 2 by composer James Tenney is A440 (the 440 Herz frequency to which an ensemble is tuned). This tone of A swells and pulses in the middle of a spatially arranged ensemble. Richard Ayres composed No. 53 (Trödelmarkt): NONcerto for violin, which he himself describes as a collection of neglected treasures displayed at a flea market.
Joseph Puglia: "The things that I love about Dag in de Branding and its audience is a willingness to experiment, to think along with performers, and to be present in service of the music." Read the entire interview here.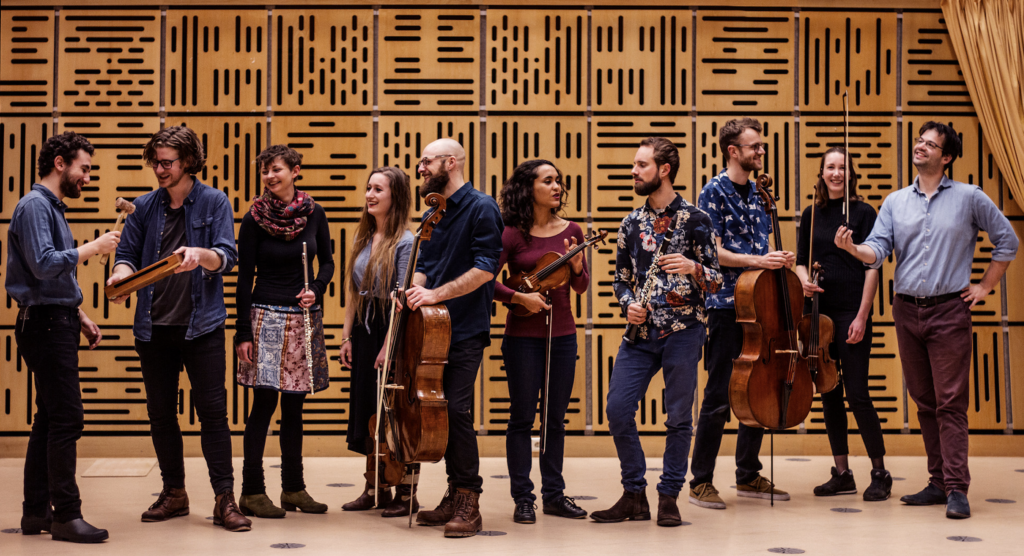 Oerknal
Maria Cristina Gonzalez, flute (and piccolo, bass flute)
Daniel Boeke, clarinet and bass clarinet
Ivan Pavlov, piano
Christian Smith, percussion
René van Munster, cello
Gregory Charette, artistic leader
U gebruikt een verouderde browser van Internet Explorer die niet meer wordt ondersteund.
Voor optimale prestaties raden wij u aan om een nieuwere browser te downloaden. Hiervoor verwijzen wij u door naar:
browsehappy.com
sluiten