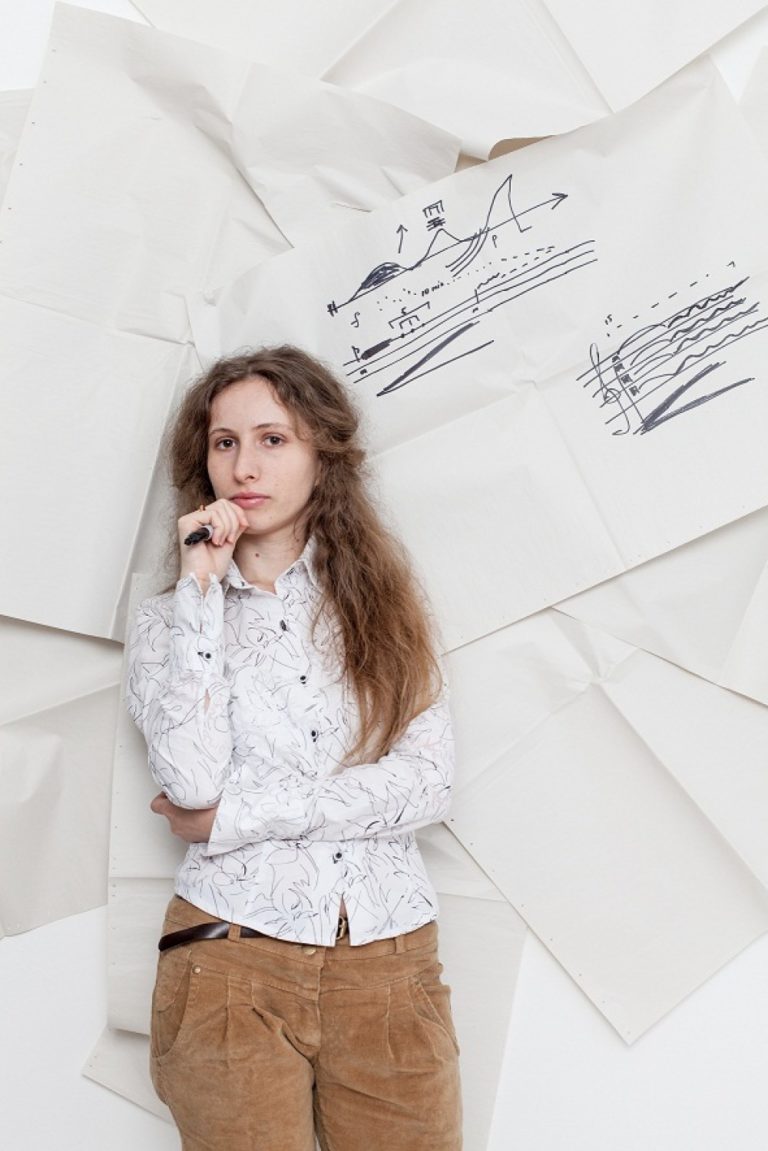 This concert is sold out.
In the words of Saskia Lankhoorn, the music of Anna Korsun (1986), who lives in Germany and teaches in Amsterdam, is at the same time easily recognisable and mystifying: 'The way she uses the human voice is intriguing. She can make voices sound like seductive river nymphs, or evil witches, or friendly whispering gnomes, or as the voices from a non-existing land.'
Dag in de Branding sees the premiere of Korsun's Sirene (written in 2014), in which the singers rustle, whisper and sing amid the audience. This takes place in James Turrell's Hemels Gewelf (Celestial Vault) in Kijkduin, a bowl-shaped land art object in the dune landscape. For this performance, both the choir and the audience are at the bottom of the bowl.
Next up is Korsun's new composition Signale (2019), for which the singers walk up to the rim of the bowl carrying megaphones. Now circling the audience, the megaphone choir emphasises the vastness of the dune landscape, where the music gets caught in the wind and may draw the attention of bathers and hikers. Above all, Signale is an informal composition: it uses the voice in a non-traditional way and the audience is at liberty to sit or lie down in the grass.