Hugo Morales is one of the most prominent composers in The Hague of his generation. In 2017, he won the Willem Pijper Prize from the municipality of The Hague for his piece Equid.
Morales' latest work is the result of his residency at The Hague's Instrument Inventors Initiative. Automatic Means of Human Labour is a musical representation of the processes of automation in our society and industry. Automatic Means of Human Labour will premiere at Festival Dag in de Branding March 4!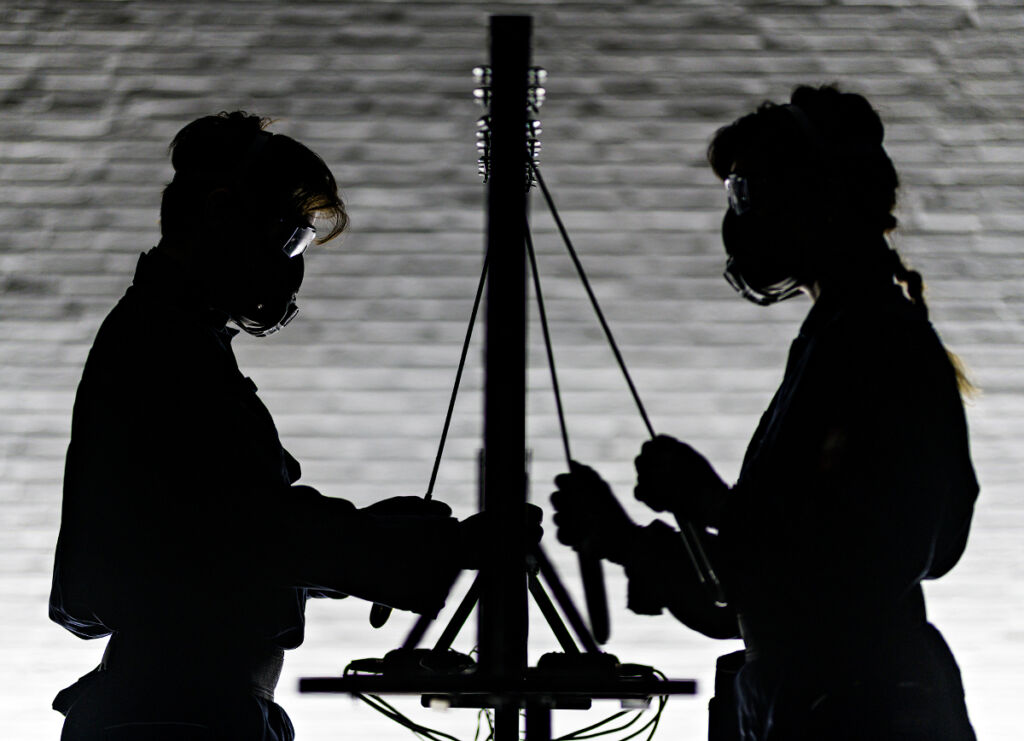 The two percussionists of the Nemø Ensemble play a series of hacked devices: from power tools and sex toys to household appliances. Their repetitive, seemingly useless actions not only reflect the absurdity of automated labour, they also produce intricate rhythms and mechanical patterns. The musicians transform into machine operators and the machines into musical instruments in this work, which balances at the intersection of sound composition, musical theatre and physical performance.
Hugo talks to us about the creation of this piece, his collaboration with Nemø Ensemble and why he 'hacks' devices. Hugo Morales: "Working with Nemø was a great experience" Read the interview here.
Watch the Automatic Means of Human Labour teaser by Hugo Morales Murguia & Nemø ensemble.