Guitarist Andy Moor and Yannis Kyriakides (live electronics) have been playing as a duo since 2008, exploring the essence of sound through their joint improvisations. They have recorded six albums together, the most recent of which is called Pavilion. The title is taken from recordings made during the Venice Biennale in 2017.
We know the American Moor from the pop group The Ex. He has collaborated with a large number of experimental musicians. Once in a while he meets with Kyriakides when the hunger for improvisation grows again.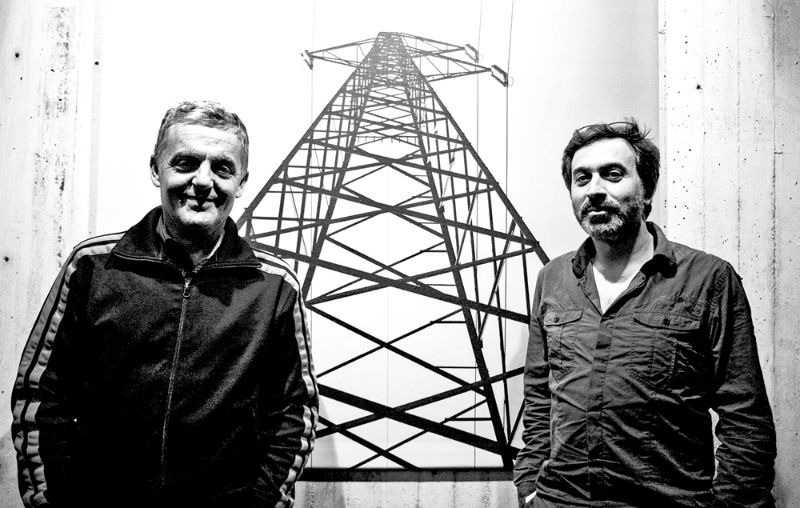 Meriç Artaç (1990), composer-in-residence at Festival Dag in de Branding, presents The Writer (2013), an electronic composition about a writer typing a story about a girl who sings melancholic songs in the various rooms of a large house destroyed by fire. In this piece Artaç looks ahead to a theatrical piece around the blind character Gece, which she hopes to present in the spring of 2021.
Meriç Artaç: "My electronic piece The Writer is a big inspiration for the character Gece, who we will meet in April 2021 and who will also be a part of the final production in November 2021. Before introducing the real character, I first wanted to introduce the burned house in which she lives. I did this the short film Mr.Z. which was part of the June edition 2020.
For the concert on 12 December, I want to create this same space not through images but with an electronic sound-world, where the audience can imagine the blind character Gece walking around and singing an imaginative story in complete darkness. While the writer is typing a story about a singing girl telling her melancholic stories from different rooms of a big house, she (Gece) appears and disappears in different rooms of the big burned house. This imaginative storytelling session in pitch dark prepares us to meet Gece in April and the writer becomes everyone in the audience who can write their own imaginative story in the given sound-world of Gece."